IMA Consulting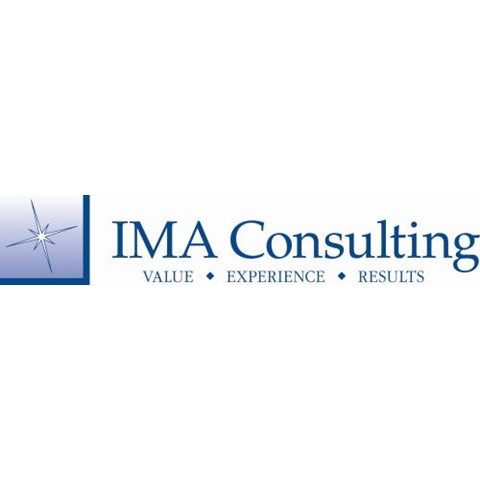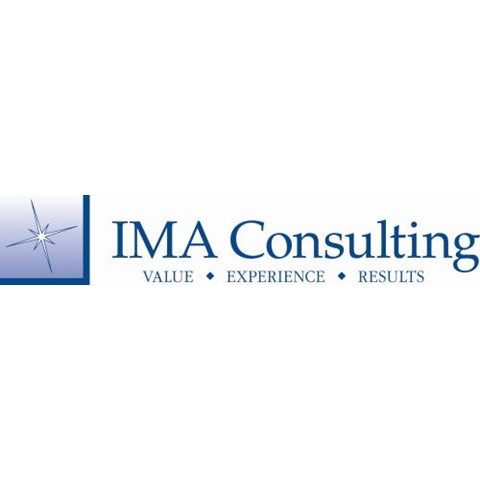 IMA Consulting
The IMA Consulting-Care Logistics agreement is structured to be mutually beneficial not only for each organization but also for the healthcare organizations they serve. Potential partnership opportunities may include joint publication of thought leadership articles targeting to nursing, speaking engagements, jointly sponsor other speakers for nursing audience and client introductions.
About IMA Consulting
6 Hillman Drive, Suite 100
Chadds Rod, PA19317
Kimberly Hollingsworth
MBA, Managing Partner, Revenue Management
Kim is a Managing Partner of IMA Consulting. She has 29 years of experience exclusively in the healthcare field, and is the partner-in-charge of IMA Consulting's Revenue Management practice. In this role, Kim provides executive oversight and quality assurance on all revenue cycle engagements. Kim is also a recognized subject matter expert in all aspects of revenue cycle operations and has provided insight, recommendations, and has successfully implemented revenue cycle initiatives that have yielded significant operational and financial improvements at numerous clients.
Kim's extensive expertise in revenue cycle operations includes all aspects of Patient Access, health information management (HIM) operations, Charge Capture, Patient Accounting, and Information Technology. In addition, she is a recognized expert in process improvement, project management, change management, and information systems implementation and adoption. She has significant operational experience working for a provider. As an engagement consultant and partner, Kim has successfully managed large revenue cycle projects for multi-hospital health systems, community hospitals, academic medical centers, and large physician practices across the country. Kim was the Project Manager for a system standardization and model INVISION system implementation project for several large multi-hospital healthcare organizations. Kim managed a project to re-engineer the intake process across 50+ hospital-owned physician offices. She led a project to evaluate compliance issues for a large multi-hospital healthcare system and implemented policies, procedures, and information system changes to improve and monitor compliance. She has implemented multiple pre-encounter units, up-front cash collections, accounts receivable follow up systems, claims scrubbers, HIPAA transactions, and standard policies and procedures for large multi-hospital healthcare systems.
As a project partner, Kim has led numerous engagements that transformed revenue cycle operations while concurrently reducing operating cost, thereby increasing cash collections and reducing accounts receivable and contributing to the client's profitability. Kim developed processes to improve revenue cycle operations through process re-design and quantitative monitoring including the development of key performance indicators and dashboards. She developed and implemented policies and procedures for Patient Accounting, Information Systems, Patient Access, Financial Counseling, and HIM; as well as developed methods to review and resolve system and process issues that reduced billing denials and ensured the accuracy of third party and patient billing, including revenue recognition.
Kim has been the project engagement partner and manager for several process re-engineering engagements for large, multi-hospital healthcare organizations. She has re-engineered processes to incorporate new system functionality related to the implementation of various hospital information systems as well as bolt-on systems from multiple vendors. She has done extensive training and has in-depth knowledge of the INVISION Re-circulating Error File, Room and Bed Compare, Patient Management, Patient Accounting, and other Siemens products.
Kim is currently leading a regional provider group that is addressing challenges relating to ICD-10 implementation. This provider group has identified numerous common issues that have been collectively resolved from information sharing. In addition to the providers participating in the group, multiple vendors and third party payers have participated on an as needed basis. This has led to improved communications between the provider group, payers, and vendors which enabled the providers to understand plans and timelines relating to ICD-10 implementation.
Prior to joining IMA Consulting, Kim was Corporate Director of Patient Financial Services for Crozer-Keystone Health System. She was also a Principal Consultant for Siemens Medical Solutions. Kim earned her Bachelor of Science in Business Administration at Millersville University and her Master of Business Administration with a minor in Health Care Administration at Saint Joseph's University. Kim has been an active member of the leadership team for the Philadelphia Chapter of Healthcare Financial Management Association (HFMA) since 2008 and is currently the Treasurer.
Care Logistics Regional Team